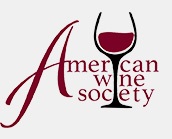 &nbsp&nbsp&nbsp

&nbsp&nbsp&nbspHome
&nbsp&nbsp&nbsp

&nbsp&nbsp&nbspAbout
&nbsp&nbsp&nbsp

&nbsp&nbsp&nbspArchives
&nbsp&nbsp&nbsp

&nbsp&nbsp&nbspCalendar
&nbsp&nbsp&nbsp

&nbsp&nbsp&nbspLinks
&nbsp&nbsp&nbsp

&nbsp&nbsp&nbspNewsletter
&nbsp&nbsp&nbsp

&nbsp&nbsp&nbspMembers Only
&nbsp&nbsp&nbsp

&nbsp&nbsp&nbspInformation
&nbsp&nbsp&nbsp

&nbsp&nbsp&nbspWebmail
News Items:
Location Update
The September 13 meeting will be at the Hyde's house at 16170 Ridge Rd in King George VA.
Please come around the back, since the meeting will be in the basement. Enter thru the gate between the garages.
We will be participating in the National Tasting Project. This is a formal, serious tasting in which we will be judging wines that will be a part of a national AWS project. The wines we are tasting are from the Napa Valley AVA and you will also learn a little about the area as well. There will NOT BE ANY FOOD served with the wine. The focus will be on the wines. There will be palate cleansers. Please also know that we remain silent during the tasting period; please keep discussions until after everyone has finished.
We will have a video available to view. If you wish to watch the video on the practical approach to AWS tasting, please come early. We will start the video promptly at 7:10. The tasting will start at the usual time, 7:30. Since we will not have food during the tasting, we invite you to bring a dish/nosh plate to share after our tasting. We welcome you to stay, but you are not obligated to do so. If you are bringing something to share, kindly add it to your comments when you RSVP, so we eliminate too many of one thing.
If you have any questions, please do not hesitate to contact me!
I hope to see you all at our house on September 13th!
Cheers!
Terri Newman-Hyde, KGWS President